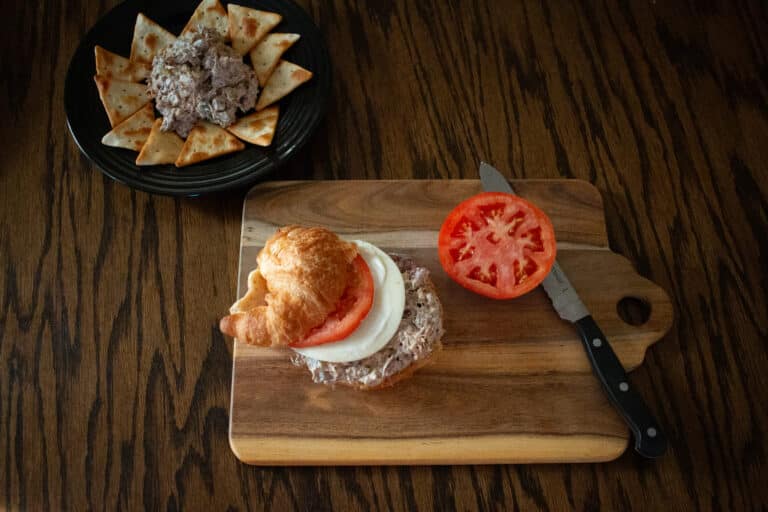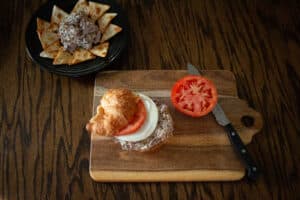 Ingredients:
48 oz box of chicken broth (big box or two smaller ones)

2.5 cups of cooked, pulled or chopped turkey legs and thighs

1 ¼ cup of quartered red seedless grapes

1 ¼ cup of diced dill pickles or dill relish

¾ cup of chopped pecans

½ cup of Duke's mayonnaise 

1 tsp of Cavender's Greek Seasoning
Cooking Instructions:
For crockpot with locking lid

: Poke holes with a fork or knife in the legs and thighs (separated at the joint) of one gobbler. Place legs and thighs in a crockpot and put enough chicken broth in the crockpot to submerge them. It takes approximately 48 oz of chicken broth, so buy the big box or two regular sized boxes. Cook on low for 8-9 hours. Once finished, take them out of broth and set on a cutting board to cool. Once cool, pull apart and remove all bones. 

For instapot

: Place legs and thighs in Instant Pot. Pour 1 cup of chicken broth in there and cook for 90 minutes on manual setting . 

Once legs and thighs are cooked, shred the meat or chop it. 

Mix all ingredients in a large mixing bowl and chill in fridge for an hour. 

Serve on croissant, bread, crackers, salad, or on it's own.